PJM Officially Kills PATH Project
FERC Orders Hearing into PATH Rates
Two consumers challenge $5.7M charged to ratepayers
PJM staff recommends PATH Project be cancelled!
Dominion Power Rebuilding Mt. Storm-Doubs Line
Citizens Group Says Canceled PATH Project Will Cost Consumers $225M
The PATH Project has been "suspended" by regional grid planner PJM Interconnection, however electric consumers in 13 states continue to be charged for the project's continuing expenses!
FERC Complaint Alleges PATH Transmission Project Improperly Recovered an Additional $2.5M From Ratepayers in 2010

There is now a clear alternative to PATH!




FERC Complaint Alleges PATH Wrongly Recovered Over $3M From Ratepayers
What's the status of PATH?
PATH seeks delay in three states
"I smell deception!", says well-known bloodhound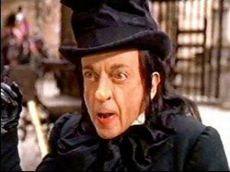 There's deception here somewhere. I can smell it!
---
WV PSC Files Motion to Dismiss or Toll PATH Case
The PATH to nowhere
PATH/Louis Berger Group Surveys in Jefferson County
VA SCC Sets Procedural Schedule for PATH Application
Virginia SCC Staff Deems PATH Application "Incomplete"
Maryland Office of People's Counsel Requests Delay in Maryland PATH case
PATH Re-files in Virginia - Citizens are Ready!
Land Agents are Coming!


StopPATH WV Hosts Property Owner Information Meetings

It's Alive!
PSC Case Set to Resume July 8, 2010
PATH Inservice Date Slips Another Year into the Future
PATH behind R.L. Repass & Partners, Metro Research & McMillion Research survey phone calls and focus groups
WV PSC Delays PATH Case Again
New Decision Date May 16, 2011
Resolution of Appreciation presented to Senator Unger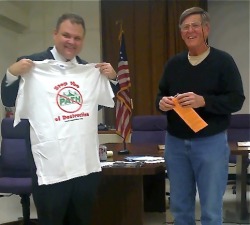 ---
Landowner Notification Bill Signed by Governor Manchin
StopPATH Marks Clean Air Day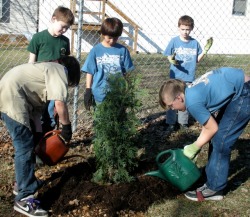 Scouts plant trees marking Clean Air Day
---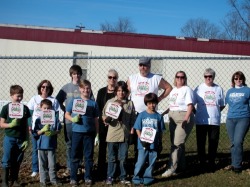 StopPATH & Boy Scouts team up to promote clean air in Jefferson County
---
StopPATH WV attends E-Day at the Capitol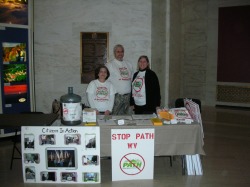 Steve Smith, Keryn Newman, Patience Wait and Roger Eitelman traveled to Charleston on February 24 to attend the West Virginia Environmental Council's E-Day events. From 9:00 to 3:00, they took turns staffing the StopPATH WV table in the lower rotunda and visiting various legislators. We had lots of visitors at our table and educated both citizens and legislators alike about PATH. In the afternoon, Roger and Steve attended the House Energy, Industry and Labor Committee meeting to witness HB4403, the PSC reform bill, being voted on its way to the Judiciary Committee, who will hopefully send it to the floor of the House. It was thanks to the many citizens who called and emailed legislators that the vote was an overwhelming majority! Please keep up your efforts to get this bill through Judiciary. Together, we can make a difference!
---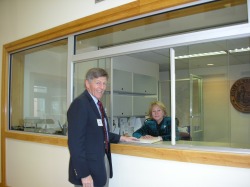 ---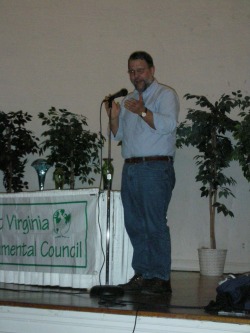 ---
VA SCC Grants PATH motion to withdraw
UPDATED: VA SCC weighs letting PATH withdraw application